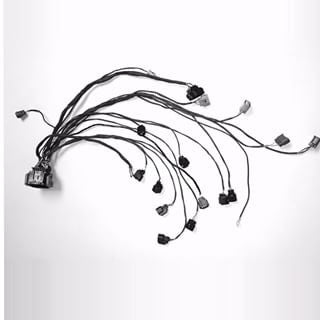 86 Swap Custom Engine Harness for BEAMS 3S into FRS/BRZ/86 Chassis
If you are swapping a BEAMS motor into your 86, we offer wiring solutions to assist. Our wiring harness is built to communicate with a Haltech Elite 1500 or 2500 ecu set up for drive by wire throttle control and bosch style injectors. You must confirm with us on which throttle body and injectors you plan to use. 
The base harness starts with a flying lead from Haltech and new OEM style connectors in a heat shrink harness. It will include break outs for fuel pump, oem fan triggers, CAN communication and switched 12v.
We do offer the ability to add flex fuel, fuel and oil pressure, boost control, firewall disconnect options as well. 
The $1500 base price is a communication starter, before you purchase, contact us at sales@puristmod.com with a full modification list and we will assist with spec'ing the exact harness you need. 
Harnesses are built to order 3-4 week lead time depending on options. 
---
We Also Recommend