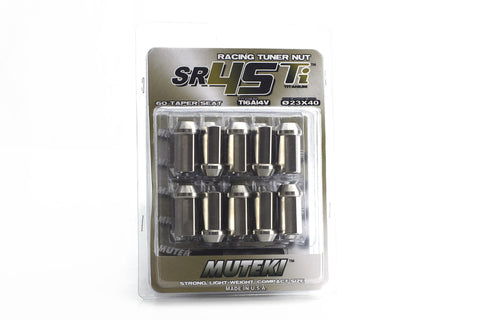 Muteki SR45Ti Titanium Lug Nuts
If you are looking to shave every last ounce of weight of your vehicle, then don't forget about your lug nuts. Muteki offers an affordable way to shave those last few ounces of rotating weight.
Standard SR45 lug nuts weight 1.9 ounces and the SR45Ti lug nuts weight 1.0 ounce. 
40mm Open Ended
---
We Also Recommend