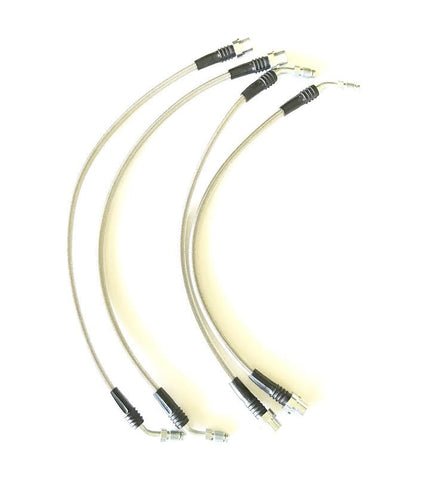 Porsche 718 Stainless Steel Brake Lines
If you spend any amount of time changing out brake pads for the track, then our stainless steel brake line kit will be a life saver. The factory setup is a soft rubber line that connects to a hard steel line with no flex. Our stainless steel brake line kit offers you the flexibility to maneuver the caliper clear from the rotor along with the added benefit of providing a stiffer brake pedal feel.
If you simply want to replace the factory rubber line, we have a kit for this as well.
---
We Also Recommend