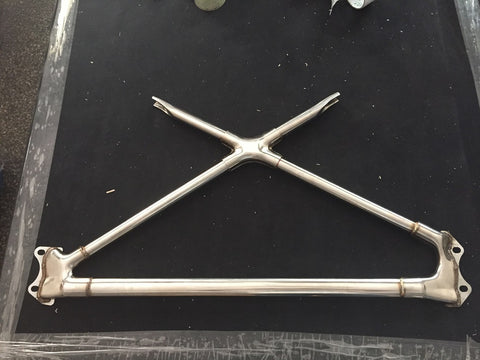 TCS TRD Style Rear Strut Bar
Roughly modeled after the popular rear strut bar previously produced by Toyota themselves (TRD), We have came out with an even BETTER version of the ever popular bar.
The TCS Motorsports Rear X-brace is made out of 304 Stainless Steel, our bar will never rust!
This strut bar will stiffen up your mr2s chassis, while also making your engine bay look much better!
---
We Also Recommend